Centre users laud Wellbeing Centre's recovery pathways of GMMH
A place for supportive social connections
Provides part to recovery pathway
Centre offers non-medical mental health supports
Harpurhey Wellbeing Centre users have commended the recovery initiatives provided for members of the public who needed mental health support.
The Wellbeing Centre is a community centre that focuses on mental health support services owned by Greater Manchester Mental Health.
One centre user who participated in a street walk from the centre office at Harpurhey to Boggart Hole Clough for the first time said: "This is helpful. The exercise makes me feel better." The man in his mid-thirties later said he rarely goes out.
A friendly conversation began after the walk among three people who went on the walk for the first time. While discussing, one of the centre users stated he has two girls who now live with their mother.
He said: "If I had another chance, I would like to spend more time with my children."
He asked others if they had any children. A fellow said he has a boy and a girl. The man in his mid-30s said he had none. He said: "A chance at becoming a father would be a great achievement for me." His acquaintance encouraged him to go more and be friendly.
A young lady in her early twenties who came to play snooker said: "The centre is useful to me. It is a place to meet new people, and there are many things you wouldn't know if you didn't come to a place like this."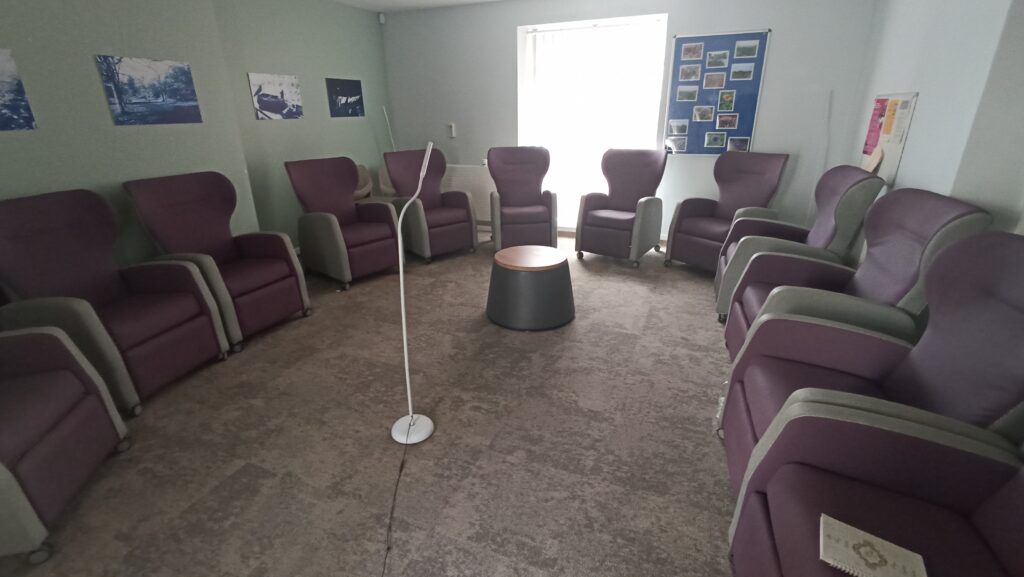 She recommended a visit to the GP for anyone who noticed poor mental health to see the kind of support they would offer them. She added: "Also they should try to find community centres, like Wellbeing Centre, that specialises in rendering non-medical support for people who need mental health support."
She noted that several groups in the centre could give people something to do. She added: "In a place like this, you can learn new skills; you gain new skills and abilities. There are a lot of that that you can gain from different sections and activities."
The Wellbeing Centre Manager, Jane Rennie explained that the Centre supports people through their journey to recovery. She said: "The centre is a part of the recovery pathways within the service." She said people who came to the Wellbeing Centre had passed through the system. They had seen doctors and nurses because they have mental health problems." She said these people had gone through a medical process and were only trying to maintain their mental health so that they did not have to go back to see doctors and nurses regularly.
According to her, other people who recognized that they were in danger of their mental health becoming poor also visited the centre to meet people to prevent social isolation or to join groups for activities. The goal is to stop people from falling into poor mental health.
She said: "We have a lot of groups. We have a self-help depression group, we have a hearing voices self-help group, we have an alcohol support group."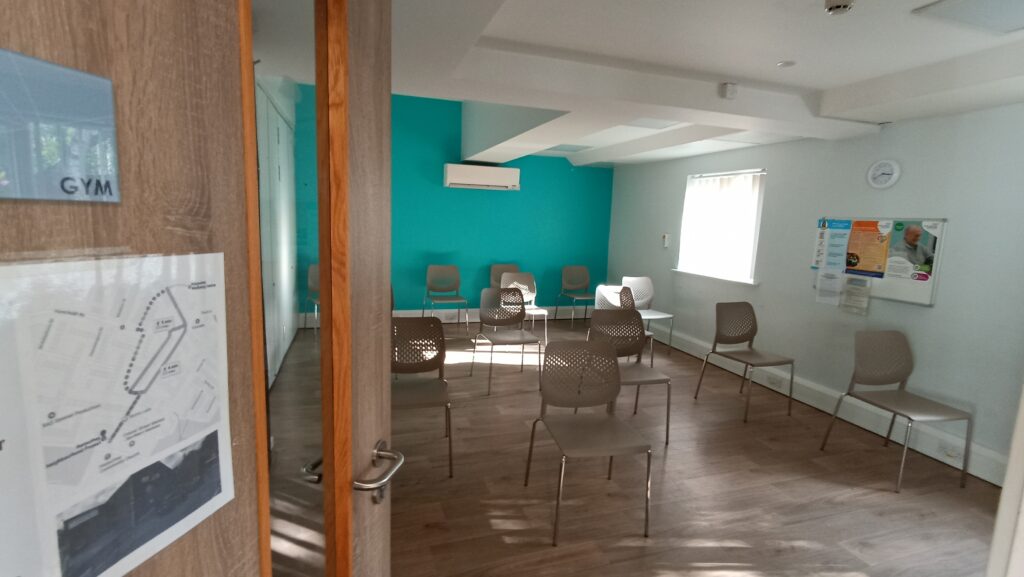 Jennie said their exercise classes in the centre are chair exercises, which are very gentle for everyone to participate. The manager said: "One of the centre users who went on the walk today listened to the CD we gave them during the lockdown, which was just gentle exercises to do every day. And he got on the routine and found it stopped his anxiety."
She said this gentle exercise works for many people, but others may have to go to the gym and work hard to get the feeling chair exercise achieved in some. She stated that they encourage people to do whatever kind of exercise that works for them. She noted that simple chair exercise or walking makes people feel better, their blood circulating well, and also helps in social connection.
The centre features photography classes, art classes, and creative writing classes. There is also a game, gym, and a cafe which offers subsidised prices.
Most of the centre's activities are drop-in except for creative writing classes. The Wellbeing Centre has a specialist who volunteers to teach the art group craft, and the centre provides the necessary materials. The group learned different artwork each week.
The classes and group activities take place in a friendly atmosphere. Participants in the anxiety and depression group help monitor one another condition if they have one. The group enables people to make necessary social connections and social skills. People are confident nobody will laugh at them because most participants have had mental health issues.
Centre users who need to see therapists get referred to Talking Therapy, a separate agency of the Greater Manchester Mental Health occupying the same building.