Animal Rebellion protestors arrested in Manchester Michelin star restaurant
14 members of Animal Rebellion were arrested in protest at Michelin star restaurant.
They protested wealth inequality and animal cruelty- Mana was targeted for their meat-heavy menu.
Those arrested have been released on bail.
Taking a stance against animal cruelty and wealth inequality Animal Rebellion protestors have been arrested on suspicion of aggravated trespass following an incident at a MICHELIN Star restaurant in Manchester.
At 7pm on Saturday, 16 members of Animal Rebellion entered the luxury restaurant Mana in Ancoats and occupied several tables.
The protestors discarded Mana's meat-heavy menu, which offers no vegan options, instead opting for their own green protest menu.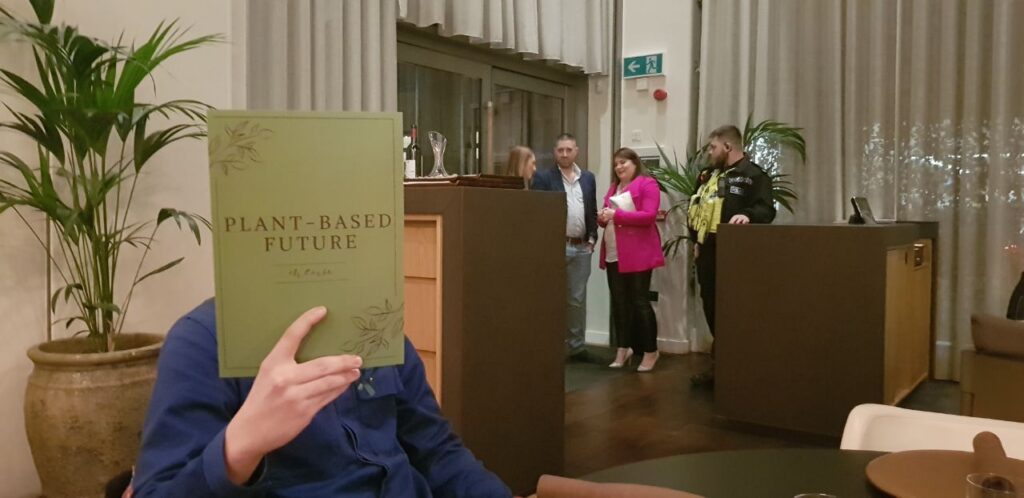 Their imitation menu called for "support for farmers and fishing communities to transition to a plant-based food system", "a plant-based food system", and "rewilding of freed-up land and ocean".
Mana is the only restaurant in Greater Manchester to hold the highly coveted MICHELIN Star. They firmly state, "we do not create a Vegan menu or menus free from Lactose".
In a video uploaded to Twitter, protestors can be seen sitting at restaurant tables sporting their green menus, appearing to remain silent when approached and arrested by police.
The 14 individuals arrested on suspicion of aggravated trespass have been released on bail.
Speaking to ITV, protestor Lewis said: "While two million people are relying on food banks in the UK during this cost-of-living crisis, high-end restaurants are catering to a wealthy minority with meals worth hundreds of pounds.
"Instead of endorsing this broken system, we need to support farmers and fishing communities in a transition to a food system that works for us all.
"A plant-based food system that would feed more people using far less land, freeing up space for crucial rewilding to drawn-down carbon from the atmosphere and reverse biodiversity loss."
The protest received severe backlash on social media, facing accusations of wasting police time.
Superintendent Ian Jones of GMP said: "GMP respects the right of people to protest peacefully and so will always, in the first instance, engage with organisers and demonstrators to facilitate this – as per national guidance.
"It is, however, our responsibility to prevent and investigate crime and keep people safe. In this case, and following engagement attempts, the most appropriate course of action was to make arrests."
Animal Rebellion ran another protest simultaneously at the luxury London steakhouse Nusr-Er where protestors were carried out by restaurant staff.