Andy Warhol exhibition at Whitworth showcases Pop Art movement
NQ's Jack Park provides a guide to the best pieces from Andy Warhol's latest exhibition at The Whitworth Art Gallery in Manchester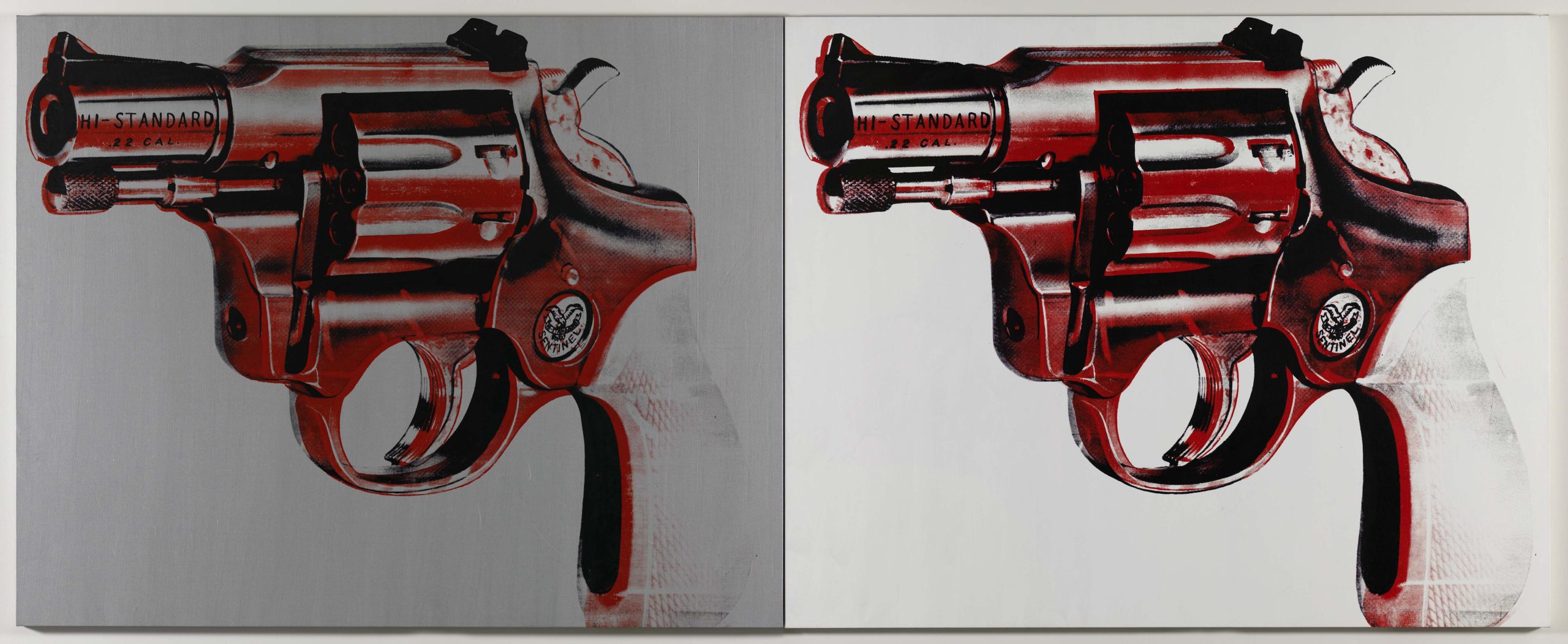 Andy Warhol has hit the north, well at least his work has. The Whitworth Art Gallery put on a bit of an opening night to celebrate their new Warhol exhibit that's on until April 16th 2017.
Regarded as the 'salesman' of the art world, Warhol is best known as the painter of the Pop Art movement, this new exhibition at the renowned Whitworth Art Gallery – voted one of the best in the country – highlights his life and art, including key works from collections at the Tate and various national galleries around Scotland featuring 232 works by the artist himself.
The piece highlight topics that range from identity, death and the American Dream as well as others. Other works on offer for the general public to view for free take us back mentally to other pivotal moments we've had in recent years such as the riots, the US elections and the Brexit vote here in the UK.
Here's Jack's guide:
Gun – Death is a major highlight of this piece. In 1968, Warhol was pronounced dead and revived in hospital after he was shot by the feminist activist Valerie Solanas. He was saved by an open heart massage and the gun on display is two side by side frames and the model is a .22 pistol that Solanas used to shoot Warhol.
Electric Chair – This is a very political piece from 1971 which shows a death chamber from the Sing Sing Prison in New York where two citizens – Julius and Ethel Rosenberg – were executed for leaking sensitive information about the atomic bomb to the Russians during the second world war. It is based on press photography from 1953 and was first published as part of his 'Death and Disaster series' in 1964.
Cadaver and Scarred Warhol – After being given a camera in 1976, Warhol developed a neck for photographer and liked to photo both photos from life and death. Cadaver entails six black and white photographs which show a medical exam being performed and then the six are stitched together with thread. Probably being the most disturbing piece to look at, a photograph by Richard Avedon displays a heavily scarred torso of Warhols' after the extensive heart surgery when he was shot.
Lichenstein – Halfway round the exhibition you will notice a lithograph created from 1962-1967, it features many thumbnails photos of artists and creatives pulling humorous faces for a movie made by creative artists Erró. Erró is seen as the legends around the company where Warhol testified his work. It's fun to see how many artists you recognise, this isn't a short exhibit by a long shot.
Dollar Sign – On my way out I stopped by a striking piece of art, a yellow and black tarnished dollar symbol from 1981. Warhols' questioning of policy making in America, following a big election in which billions where put into arguments and campaigns. Questions still remain about this piece but I found it truly gripping.
There are many other selections of work on offer at the excellent and free Whitworth Gallery so I suggest that anyone goes to view a rare find of an exhibit. The exhibition is open until April 16th.