Ancoats charity launch walking campaign to raise money for neighbourhood projects
Ancoats charity launches walk campaign in support of National Walking Month this month
The place-based charity will use the fundraising for ideas put forward by the people in their neighbourhoods
A community walk will take place from Ashton Canal towpath to Openshaw on May 31st
Ancoats charity StepUpMCR is relaunching step goal campaign, #Steps4StepUp for National Walking Month this month.
The initiative encourages locals to opt for walking over other modes of transportation to help raise money for community projects in their neighbourhood.
Through fundraising, the charity encourages its participants to go car free for a month, commit to 10,00 steps a day and other walking-based activities to help raise money for projects in the local neighbourhood.
Who is StepUp Mcr?
StepUp MCR are a place-based charity which centres around working with local members of the neighbourhoods of Ancoats & Beswick to support and develop new projects led and suggested by its community. Through charity work, local community groups and fundraising, the charity has succeeded in its mission to provide a space for residents to have an outlet to improve their communities.  
When speaking to Nicole Hope, StepUp MCR Programme Manager, she emphasised the role Step UP MCR has had on locals to Ancoats & Beswick,
"We are working in disadvantaged communities which brings doubt. Yet we continue to show how important it is to highlight the potential of the people within the neighbourhoods."
The charity began in 2019 and felt the impacts of the covid-19 pandemic, Nicole emphasised. The group continued to fundraise throughout, hosting community groups on and offline. "It [Covid-19] really highlighted the importance of groups like these during hard times. It brought people together."
Throughout this month the charity is organising a selection of events for its local communities. This is available in their Spring 2023 Newspaper.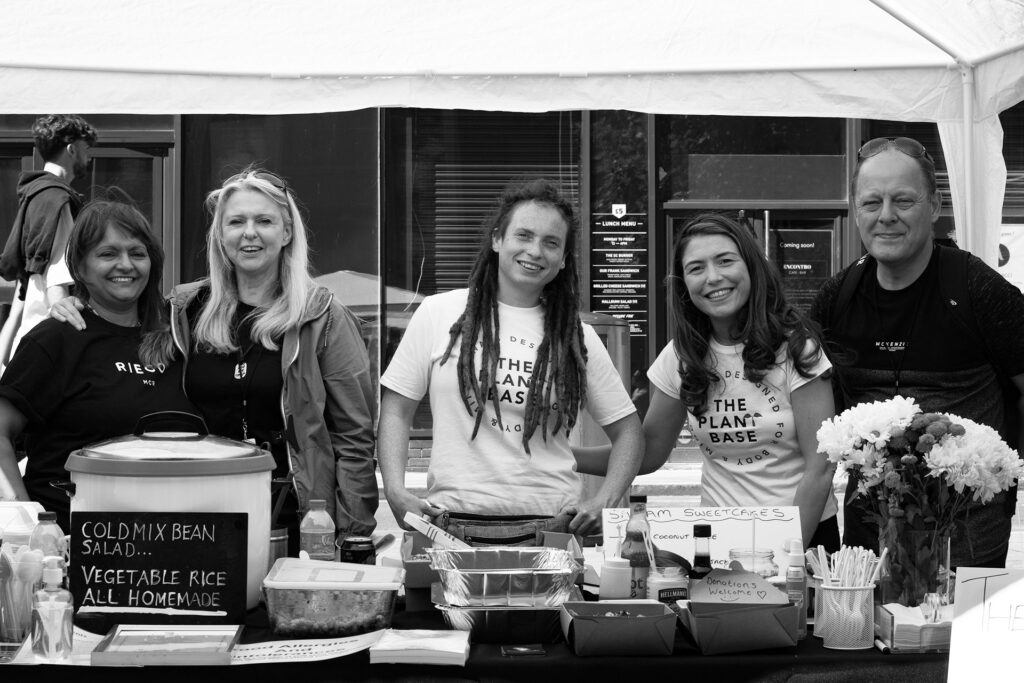 The group specialises in community-based work which is suggested by its locals at their 'Blooming Brilliant Ideas' events, where anyone from Ancoats & Beswick can go and suggest events or projects that will better their experiences in their own neighbourhoods.
So, what is National Walking Month?
StepUp MCR's is in support of the nationwide campaign, National Walking Month. The campaign exists to advocate for better health, well-being and help save the planet along the way. The campaign encourages everyone to walk at least 20 minutes per day.
StepUp MCR will conclude the month with a community walk alongside the Ashton Canal on 31st May.